From my adolescence, I devoted myself to music, playing first at night clubs for tourists and then with a British rock band "Offbeats" (afterwards "The Sex Beatles").




In 1979 Kevin Ayers commissioned me to form a band with which I would collaborate for 3 years touring Spain and Europe and recording some TV shows.
In 1985, when the most important international photography magazine "PHOTO" dedicated a cover and 8 inside pages of my nudes, I decided to take photography seriously and create my own studio. I worked in fashion, advertising and interior design  and collaborated with major magazines such as Vogue, Elle, Donna, House & Garden.
In 1990, I was selected by Kodak along with 11 photographers to exhibit my work for 6 months at Epcot Center (Florida, USA) to commemorate the 150th anniversary of the birth of photography.
In the early 1990's I began exhibiting my artwork in art galleries, art centers and museums.
In 2000, for non-artistic reasons, I decided to focus only on commercial commissions. In 2017 I reversed the path and began to recover long-parked personal projects.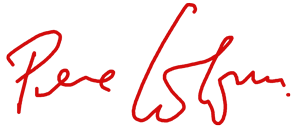 copyright ©Pere Colom 2020